The WordPress Pretty permalinks are those URLs you can read and understand instantly. You should enable pretty permalinks in WordPress the minute you are done with creating a blog or before posting your first article. Always keep in mind that search engines can index incorrect URLs.
Why Pretty Permalinks Are Better
Users find it more comfortable to see understandable URLs in websites. Your visitors can read and memorize URLs, and then go back to reading posts whenever they want. A small example. It's hard to remember the following URL and re-enter it to the browser:
http://websitename.com/?page_id=863
We are pretty sure, you haven't even read it. However, there is an alternative that catches the eyes:
http://clothesstore.com/t-shirt/write
Why WordPress Pretty Permalinks Are Better For SEO
All page URLs go through transliteration, it means they are converted to Latin characters;
All website structure displays in URL;
Search engines like understandable links and rank them higher in search results.
How To Enable WordPress Pretty Permalinks
Go to the admin page. Open Settings => Permalinks.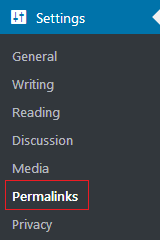 Check the Custom mark and copy the following data to the field:
/%category%/%postname%/
Once it's done, all URLs on your website will look better. However, for the effective SEO strategy, you need to also transliterate all URLs to Latin. You can do that using Cyrlitera.
Install the plugin if you want to convert any Cyrillic link to the Latin. Check the side menu and click Plugins => Add new.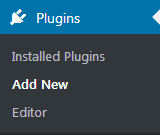 The page for adding plugins opens. Search for Cyrlitera in the search bar, and install the plugin.

Activate the plugin. Done. You can transliterate URLs to Latin, Georgian, Armenian, etc. And you can set up and enable WordPress Pretty Permalinks. Click here to learn more. Now all existing and new URLs will look the way you want, and be customized for your visitors' language.